MISOTA is specialized in processing and distribution of tropical dried fruits and food products for local and export markets. The company is founded by a Cambodian couple Mrs. & Mr. TAN Michel in 2017. Our factory is based in Battambang, a province in the northwestern region of Cambodia which is known for top quality rice and natural fresh fruits.
We strive to transform local agricultural products such as mango, pineapple, Pursat orange, Mandarin orange, banana, etc. into delicious and nutritive foods and drinks according to international standards of food safety and quality.
Our work system and products are certified HACCP, Halal, ISO 9001: 2015 and ISO 22000: 2018.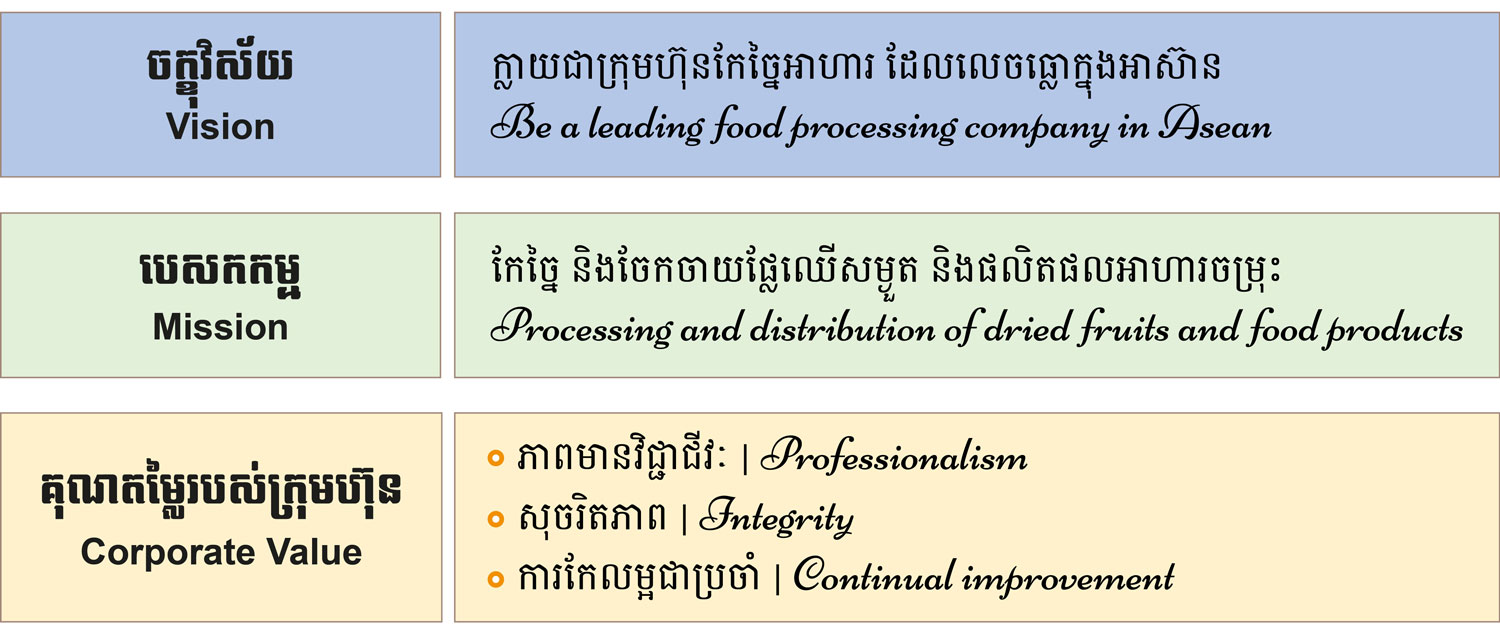 Working with local farmers is our pride as the purpose of MISOTA is to create value and job opportunities for Cambodian people through our campaign for the recognition of Khmer products on the international scene.